Thursday, March 28, 2013
Have I been living under a rock all this time????
Maybe it was because I have always been surrounded by Louboutins, Jimmy Choos, Manolos in NYC to miss these beauties...
Ahhhhh better late than never...
Meet the newest addition to my IT LIST / OBJECT OF DESIRE for shoes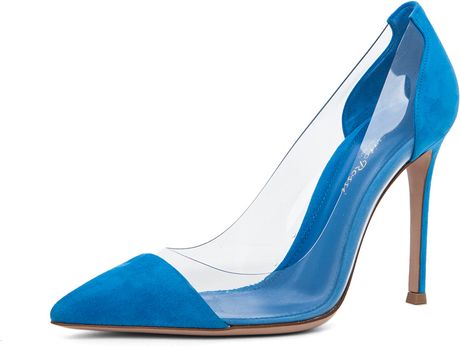 Posted by

Celine Gezer
at 1:48 PM
No comments:


Labels: 2013, blue, bootie, gianvito rossi, object of desire, pump, pvc, red, shoes, spring 2013, suede
Wednesday, March 27, 2013
Nars Pure Radiant Tinted Moisturizer SPF 30 in Alaska
Chanel Rouge Allure Luminous Intense Lip Colour in Pimpante
Golden Rose Terracotta Blush #3
Posted by

Celine Gezer
at 12:59 PM
No comments:


I heart anything with skulls...my addiction has started many moons ago with my first McQueen scarf purchase that turned into an extensive collection of scarves and other accessories...
I feel they give an instant edge to whatever piece they are on.
My latest purchase is TOMS Sparkle Skulls exclusive for Neiman Marcus. The fushia lining gives it a girly touch while the skulls are screaming LOOK AT US!!!
We all know the story behind TOMS: One for One.
TOMS will give a pair of shoes to a child in need against your purchase
.
Look stylish, be comfy and be charitable.
I support TOMS wholeheartedly <3
Posted by

Celine Gezer
at 12:29 PM
No comments:


Posted by

Celine Gezer
at 12:19 PM
No comments:


Monday, March 18, 2013
Posted by

Celine Gezer
at 10:29 AM
No comments: